"I'm in my 'right' mind and living my dream!"  Suzi Vitulli
Suzi Vitulli is an Artist in Richland, Washington.  
Her Love in art is Primarily Watercolor Painting,
she also enjoys Multi-Media, Alcohol Inks, and Textural Arts 
Suzi  offers local and location watercolor classes and workshops.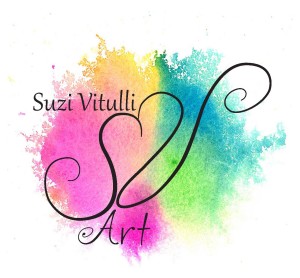 Art can bring you happiness and healthiness, it gives you balance. It's a way of communicating, expressing a feeling, giving emotion, meditation, healing the body mind and soul, invigorating yourself or just relaxing. Losing yourself in a piece of art you love can relieve pain, anxiety, depression, stress, headaches, and so much more.
Art is a gift personal to you. When you are immersed in art, it is all about you.  Whether you are an art admirer or an artist, give yourself time to soak up as much art as you can.
Let me take you away for a while, into the world of beautiful and colorful art! After all…" Earth without art is just eh!"  Unknown Origin